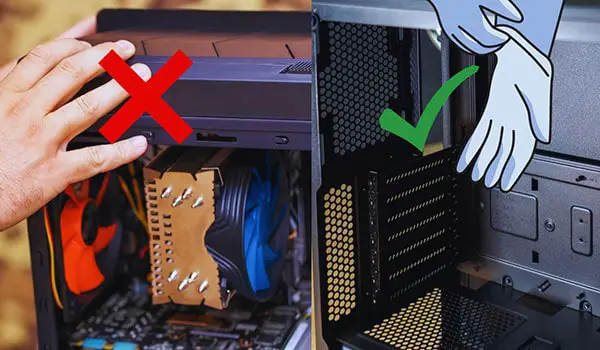 Many PC components, especially integrated circuits on RAM modules, graphics cards, or motherboards, are highly sensitive to ESD. A static shock can damage these components, causing immediate failure or reducing lifespan. When you touch an electronic component, the built-up static charge can discharge from your body into that component. This discharge is the electrostatic "shock."
Not all ESD events produce a noticeable shock. Even if you don't feel it, a discharge can still occur, potentially harming your components. In essence, grounding yourself when building a PC is a simple and effective precaution to protect your investment in the hardware, ensure the reliable operation of the system, and maintain the integrity of your data.
How to ground yourself when building a PC?
Grounding yourself when building a PC is essential to prevent electrostatic discharge (ESD) from damaging sensitive components. Even a small static electricity buildup on your body can potentially damage these components when you touch them. Here's a step-by-step guide on how to properly ground yourself:
1. Work Environment
Choose a Suitable Surface: Work on a clean, flat, and non-carpeted surface. Carpet can generate static electricity more easily.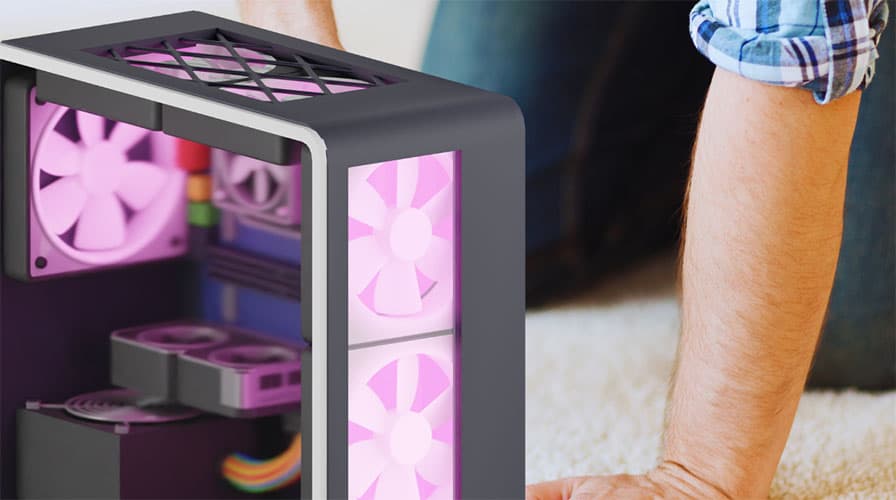 Climate Control: If possible, avoid working in a dry environment. Humidity levels of 40-60% are ideal for reducing static electricity.
Low humidity can promote static buildup. This is why ESD events are more common in dry climates or during winter when indoor air is dry.
2. Prepare Your Protection Tools and Materials
Anti-static Wrist Strap: This is the most recommended tool. It's a band that you wear around your wrist. One end has a metal plate that touches your skin, and the other either clips to a grounded object or has a plug connecting to an electrical outlet's ground (earth) socket.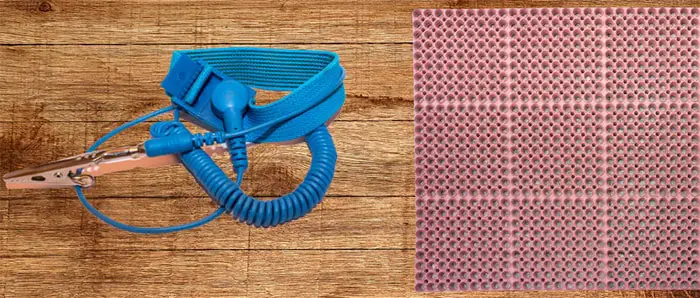 Anti-static Mat: This mat is designed for your workbench or desk. Like the wrist strap, it connects to the ground and allows static electricity to discharge safely.
3. Grounding With an Anti-static Wrist Strap
Put the wrist strap on your wrist, ensuring the metal part has good contact with your skin.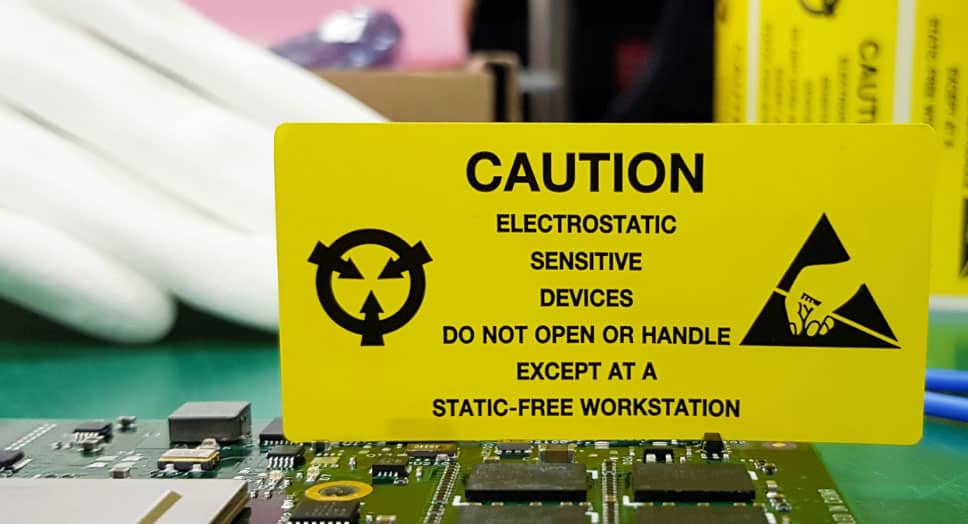 If the strap has a plug, insert it into the electrical outlet's ground (earth) socket. This is the third (round) hole in the outlet in many countries. If the strap has an alligator clip or other types of clip, connect it to a grounded object. A good choice is the metal part of your PC case or the metal screw on an outlet faceplate.
4. Grounding Without an Anti-static Wrist Strap
Touch Grounded Metal: Frequently touch an unpainted metal part of your PC case or power supply. Doing this will discharge any static electricity that may have built up in your body. Ensure the power supply is plugged into the wall (but turned off) to ensure it's grounded.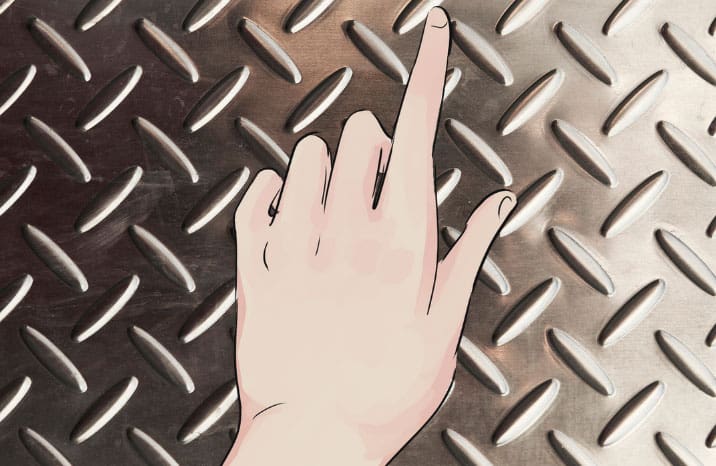 Keep Components in Anti-static Bags: Keep components in their anti-static bags until you're ready to install them. These bags are designed to protect components from ESD.
5. Avoid Unnecessary Movement
Static electricity can build up on our bodies or clothing, especially in dry environments or when we move around a lot (like walking on a carpet). The more you move, the higher the chance of building up static, especially if you're on carpet.
If you do need to walk around, make sure to ground yourself again before touching any components. By adhering to these guidelines and being cautious, you can significantly reduce the risk of static electricity causing any harm to your PC components during the build process.
6. Additional Tips
Touch Metal: Before touching any component, touch an unpainted metal part of your PC case or another large metal object to discharge any static that may have built up.
Stay Connected: If using an anti-static wrist strap, ensure it remains connected throughout the build process.
Avoid Touching Component Pins: When handling RAM, CPUs, or any component with exposed pins or circuits, try to hold them by their edges.
Avoid Synthetic Materials: Synthetic fibers (like nylon) can generate static. Cotton clothing is a safer choice.
Grounded Footwear: Rubber-soled shoes can help prevent static buildup. Avoid working barefoot or with socks only on a carpeted surface.
By the Edges: Always hold components like RAM, GPUs, and the motherboard by their edges. Avoid touching any gold pins or circuitry directly.
Stay Grounded: If you move around, especially if you walk on a carpet, remember to touch the grounded metal (like your PC case) again before touching any components.
Unplug When Working: While you want the power supply plugged in (but turned off) to ground the system, ensure the PC is entirely unplugged when installing components. This is to avoid any electrical mishaps.
Following these steps and staying aware of your environment will significantly reduce the risk of damaging your PC components through electrostatic discharge.
---
Learn more:
How To Clean Thermal Paste Off CPU?
Does Overclocking Reduce GPU Lifespan?