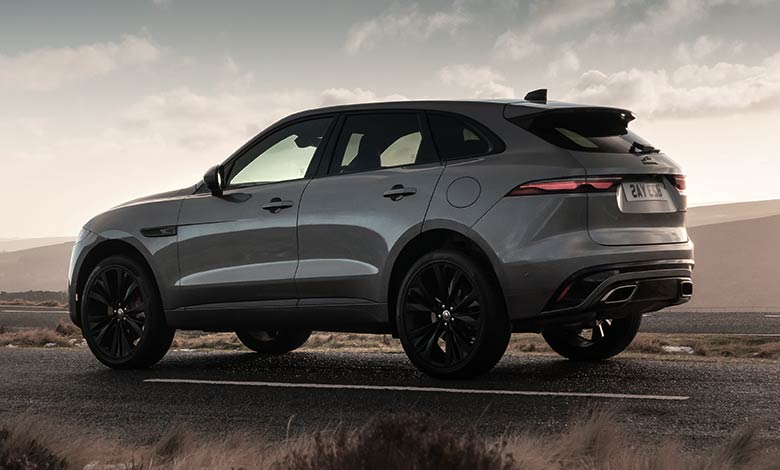 Jaguars were great cars historically. They were state of the art in the forties and fifties, but since the 1960s, they're known as endless money pets. They've worsened over time because the Indian company Tata made those cars that cost 1600 dollars a while back.
They bought Jaguar and Land Rover. Then they lost so much money and sold at the time. The problem came they started making them cheaper that's what General Motors has done. Jaguars spent £1.5 billion on the platform for the XK, which failed, so they lost huge money. Some reasons force Jaguars to become cheap. Let's discover!
Why are Jaguars so cheap in price?
Jaguar transformed car design in the mid-2000s. The Jaguar XF is a fantastic car if you're looking for a Jaguar that you can use daily with the family. The Jaguar company is a big car brand, especially in the UK. But last year, the Jeep Wrangler in Britain outsold the Jaguar XF. The small Jaguar Xe Jaguar mass market answer to the BMW three series was outsold by the bigger, more expensive, and in no way mass-market Mercedes S-Class. Neither Jaguar's sports saloons sold over a thousand models in the UK.
According to their figures, Jaguar sold 14,000 cars in the last three months of 2021. To put that into perspective, it was the worst quarter for the brand since 2013. That's when the management team at Jaguar Land Rover was still busily laying the groundwork for the dream of becoming Britain's BMW with the goal of a million sales a year.
In 2013, the two saloons, the XK, and the XF, were only on the road as prototypes, and the E-pace and F-pace SUVs only existed on a computer or in clay in the design studio. That means Jaguar's third relaunch in four decades has failed the hopes of everybody who holds affection for the company. Here are some reasons why Jaguars are so cheap.
Low reliability
Jaguars have had a reputation for reliability issues, which can impact their resale value. Some potential buyers may hesitate to purchase a used Jaguar due to concerns about costly repairs and maintenance. The first reason is no huge shock, and it has to do with maintenance and reliability costs.
A lot of people don't want to get sucked into that. After three or five years old, many of the warranty is gone or running out, and people are scared, which often drives prices down. They don't want to get tangled in a big nightmare. On top of it, the association or death by association of Tata Motors and Range Rover has people quivering in their boots, and they don't want to buy Jaguars in the used car market.
Cost of Ownership
Owning a luxury car, including Jaguars, comes with higher maintenance and repair costs than mainstream brands. The higher costs associated with ownership can impact Jaguar models' perceived value and affordability.
Depreciation
Like many luxury car brands, Jaguars (XJ) can experience significant depreciation in their value over time. This means that the price of a new Jaguar can drop considerably after a few years of ownership, making them more affordable in the used car market. As a result, used Jaguars may be priced lower to reflect this depreciation.
High maintenance cost
Jaguars have great wheels, a stylish exterior, and lots of technology. British engineering is a double-edged sword because technology is great, but reliability often takes a bit of a backseat. So Jaguar is using superchargers and turbochargers in many of their different vehicles. As a result, you have lots of heat and potential failures, and those drive trains can be very expensive to repair and maintain.
As a matter of fact, some statistics show that the industry average for luxury car annual maintenance is about 1100 dollars per year. Many of the Jaguars, particularly the V8-powered models, consume about a $14,500 yearly service cost to keep these vehicles on the road and comply with the warranty. Did you know some models have up to 38% major failure rate by the ten-year mark, which makes it very expensive or knowingly expensive to keep beyond the four or five-year time frame?
Surprisingly, it's not in the luxury car segment. Jaguar betters the average competition by about 3% by the ten-year mark. So while there's a perception of high maintenance costs and lacking reliability, they're no worse than driving a BMW, Mercedes, or any other luxury import.
Many cars with humidity sensors, built-in rain-sensing, and all of the other safety nannies dialed into that windshield create a windshield that can cost up to $4,000 in Canadian funds if you're buying it from the dealer. Also, because many of these engines are directly injected, fuel injectors are expensive turbos, and super can be costly. Also, owning any of these modern-day jaguars can be a specific expense. But the beauty is Jaguar is offering a comprehensive extended warranty. Some say that it doesn't cover everything, and you must ensure you've got to read the fine print.
Availability in the used car market
The top reason why jaguars are cheap on the car market is the reputation of those buying used cars. Owners are slightly less well-heeled people who buy these cars at a discount from new. You'd be talking about a $100,000 car when it was new, now discounted, and slightly used for 30, 40, or 50,000 after a few years.
But a clientele that doesn't quite have the money often is a youthful buyer, and many younger buyers are looking for other alternatives. They're not thinking Jaguar. They believe these BMW, subcompact Audis, MX, and Mustangs are high on their list for purchases. Who's shopping for a used Jaguar? It's not that top executive. People can afford to buy that car brand new.
So who's buying that five-year-old Jaguar that's out of warranty? Not many people. That nosedives the respective value. It's that reputation that only old guys drive the Jaguars that prevents the younger buyers from buying them.
Less popularity
Popularity is an extension of the last comment, which many people don't realize. They can get a nice upscale premium British luxury car for reliability or maintenance costs. People gravitate toward the world's BMW, BENZ, and Audi. Even if those cars aren't necessarily any more reliable, it's a fact that Jaguar, Land Rover, and Range Rover are relatively niched models and brands and often aren't the first go-to when shopping for a new or used car.
Low interest
According to Economics, supply and cost also increase when demand increases. The low demand for the Jaguar makes it cheap. Scouring the Jaguar website, you'll find that most of the finance rates are around 3.9%, and many of the different models have a 3.9% for lease, except for a few specific ones. Models with the F-TYPE specifically don't want those cars returning on a lease return because of the performance basis of that vehicle. Also, they know that people are going to drive them hard generally.
5 cheap Jaguars that are affordable
Jaguar's head of design Gerry McGovern said We're going to make Jaguar wonderful again. He's the guy who took over from Ian Callum and also the guy who does a fantastic job with Land Rover. People love them, and they're good too. Mcgovern's vision is that Jaguar needs to recapture what made William Lions Jaguar great. Not looking back retroactively but channeling some of that magic to get the brand on top again.
Last year, right after the announcement that Jaguar would go all-electric, McGovern promised jaw-dropping designs that would be a copy of nothing. Now Jaguar will try to pinch customers off the likes of Porsche and Bentley. The brand will be lower volume, more exclusive, and a true luxury experience. They're going to be more expensive, too. You can expect new Jags to break the £100,000 mark regularly, and these new Jaguars will not share any underbody bits with Land Rover. Here are 5 cheap Jaguars available in the market. Let's see!
1. Jaguar Mark II
Jaguar Mark II is a luxury saloon built by JAG in 1959 and ran through to 1967. It has a few engine options. But the one I could find most commonly is the 3.4 liter inline six blocks that make 210 brake horsepower and will manage 0 to 60 in a relatively sedate time of 11.5 seconds.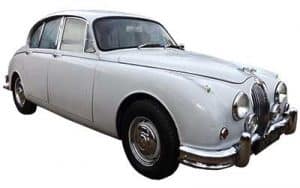 Sir William Lyons, Mr. Jaguar, advertised the car as having grace, space, and pace. Despite the somewhat reserved looks by today's standards, the Mark II was a successful race car in multiple series, winning the 1962 and 1963 Australian Touring Car Championships. This, then, was no slouch as luxury executive saloons go. It was even picked up by criminals and the police, becoming the perfect getaway car and police cruiser on British motorways. The cheapest model I could find was £10,000.
2. Jaguar XJS
It's another classic with multiple engine options, such as the 5.3 liter V12 block that makes 266 brake horsepower and does not exceed 16 in 8 seconds. This car was initially released in 1975 and ran through to 1995 with a few modifications over those years and a key facelift. In 1991, after Ford took over, it was originally designed using the car platform that was available at the time. With the idea that Jaguar wanted to compete in the luxury grand tourer market.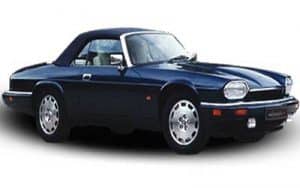 Jaguar XJS is the cheapest car on the list, starting at just £6,000. The bottom end, or you're looking at some pretty stunning examples when you get to the 20K mark and beyond. As long as it's been looked after, the V12 is known to be a reliable block, and it's very smooth to drive with good service and maintenance. There are known issues with electrics, but there's also plenty of support from owners, clubs, and forums online.
3. Jaguar S-Type R
Jaguar S-Type R is a 4.2 liter supercharged V8 that makes 400 brake horsepower and manages not to 60 in 5.3 seconds. In terms of design, it's somewhat reminiscent of the Mark II I mentioned before but modernized significantly. The front end is designed to resemble many classic Jags, but the S-type R is a step above any other S-type and is hugely capable. If you take the limiter off compared to the normal car outside of the additional power the eastern supercharger gains, it gets larger 18-inch alloys and a more aggressive body kit.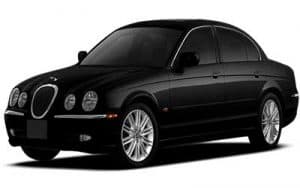 The interior is sports-focused with larger seat bolsters but remains predominantly executive for £7,000. I could find these listed for £18,000, around the maximum you'll need to spend to get a perfect example. These can be reliable, but they must have been maintained well to achieve this. Otherwise, experts say they can suffer from a few key problems.
4. Jaguar XKR-S
Jaguar XKR-S is a 4.2 liter supercharged V8, like the S-Type-r, which makes 400 brake horsepower and will go from 0 to 60 in 5.2 seconds. This generation of SSC was named the SSC eight, and the XKR dropped as the supercharged, more aggressive version.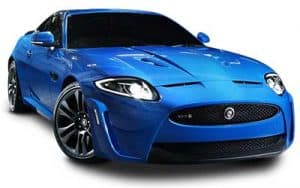 Then the XKR-S came along to make it even more savage. But in reality, the key differences were aesthetic, with new rims and some basic changes to the interior and exterior. It also gained stiffer suspension and a general overall setup with tougher anti-roll bars and lower ride height. The limiter was also removed to give it a top speed of 174 miles per hour, which is pretty nuts.
It is a rare car wherever you are in the world. I could find the disc for £18,000; for 30K, you'll get a 2006 model with around 35,000 miles on the clock. It's a similar story to SE type R regarding reliability.
5. Jaguar F-Type
Jaguar F-Type has a three-liter supercharged V6, which makes 374 brake horsepower and does 0 to 60 in 4.8 seconds. It sits on the shortened version of the Jaguar XK platform and is supposedly the successor to the hallowed E-Type JAG. It comes as both the coupe and convertible, and it's another one that I would prefer in coupe spec as that long fastback roofline does.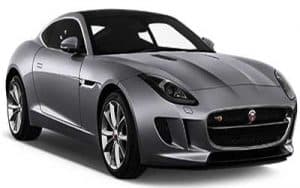 For me, a key focus of the F-type was sound, and the V6 and VA are excellent-sounding cars. The V8 sounds more savage, but the V6 is up there. The interior is also about as premium as you'll get out of a sporty JAG, and the car generally still demands attention on the roads. These have been at around £26,000 minimum for a while now. For 30 grand, you'll get a 2014 model with about 35,000 miles. The V6 is also a powerful engine, which is good, with the supercharger causing the most issues. There are also known software errors for the automatic gearbox.
About a year and a half ago, I bought a 2018 Jaguar, got the extended warranty, and because that was before the chip crisis, Jaguar couldn't give away their car inventory. People didn't want them. So interest rates were very low and aggressive. Jaguars are cheap on the used or new car market is a massive win for us.
Learn more about cars:
Why Are Luxury Cars So Unreliable?
Why Is Toyota So Popular In Car Industry?
Why Are German Cars Expensive?
Why Are G Wagons So Expensive?
Why Are Supercars So Expensive?
Why Are Japanese Cars So Reliable?
Why Are German Cars Unreliable?