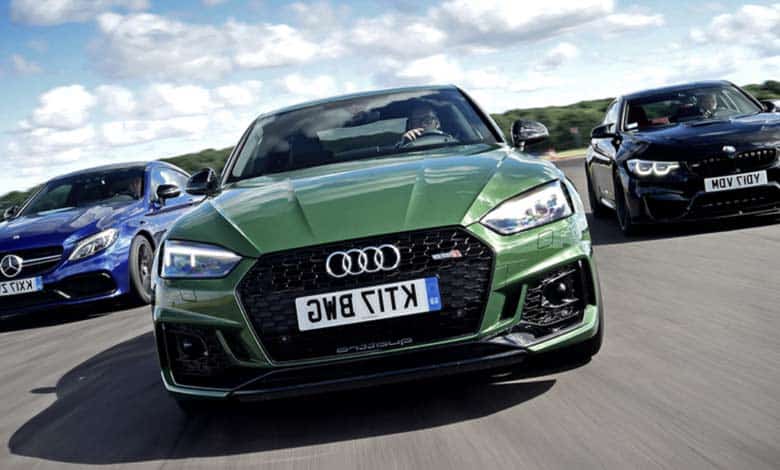 Audi, BMW, Mercedes, Benz, and Volkswagen are some of Germany's world's finest automotive brands. Germany's automotive industry is mammoth, producing 5.7 million passenger cars in 2017. Also, it's been at the forefront of the world automotive industry since the beginning.
During the later years of the Weimar Republic, Germany's automotive industry was in poor health and was overtaken by the US with firms like General Motors and Ford Motor Company. Despite the two significant blows, Germany's auto industry did turn around. It came from a policy known as motor motorization, instituted by none other than Adolf Hitler.
Hitler considered this transport policy a key way to raise the standards of living for Germans. Germany's automotive industry received a significant boost and got back on track after the Second World War.
In the 1980s, the German auto industry began international expansion, with plants being bought in Asia, Latin America, and the USA. These factories still provide jobs to people in Mexico, Brazil, China, and Turkey.
For example, Volkswagen set up a joint venture with Shanghai automotive industry cooperation in 1984 and began producing VW cars and Aldi's in China. At this point, it's clear that the German auto industry has gone from strength to strength. But why are German cars expensive in comparison to others? I will discuss the 7 reasons behind it.
Why are German cars expensive?
The German automotive industry has a fascinating history and has grown to become among the largest and most innovative components of the global auto industry. It has weathered many storms and returned stronger after every one of them.
They outspend their rivals regarding R&D. Their influence within Germany is significant enough to receive attention from the German government regarding encouraging the growth of emerging sectors within the auto industry. As a result, German cars achieve the best brand award, a common reason for their high price tag. Now we will discuss the top 7 reasons why German cars are so expensive. Let's drive.
1. Engineering and Technology
German car manufacturers have a reputation for engineering excellence and technological innovation. They invest heavily in research and development to create advanced features, cutting-edge technologies, and high-performance vehicles. These engineering efforts contribute to the higher cost of German cars.
Mercedes has always been an innovator of technology, and they don't stop with the basic level of innovation. They go the extra step and create a group of functionality that becomes almost seamless in your day-to-day driving.
The active start-stop system senses how far the distance is, whatever that gap is. It knows how much brake it has to activate based on speed and distance. That gives you that assistance to ensure you don't collide with the car in front of you.
The cross-traffic function shows the cross-traffic. When you activate the turn signal, you hit the stalk, and the signal comes on, then it immediately lets you know if there's a vehicle coming this way. So it gives you a warning inside to prevent you from turning on adjacent traffic or traffic coming across your path.
The exit warning system rescues you. If you go to open your door, it lets the driver know if vehicles are coming down this way very quickly to prevent opening a door with heavy traffic coming up the side. That prevents your door from getting ripped off or your legs being sheared off. There's also the energizing coach, which prevents the driver from getting too tired.
The active body stability system utilizes the onboard 48-volt DC system to create dampening forces and alter the suspension.
The German cars have their MBUX system with a personal assistant. Their car assistants utilize voice recognition and hand gestures for heating and stereo controls, providing different changes and shifts to ambient lighting opportunities.
The 4MATIC system is an all-wheel-drive system that changes power from front to back and back to front based on traction. If you've got snow and ice, the 4MATIC system does a great job of providing you with maximum traction. For example, BMW and the X Drive vehicles have variations of the all-wheel-drive system.
Most manufacturers now provide all-wheel drive opportunities, and those are a few of the technologies Mercedes has to offer, some of which other brands do similar things. Other times a lot of brands don't do similar technologies. They're always the leading innovators, which is primarily very expensive.
2. Quality interiors
The materials used in German cars, such as high-quality leathers, premium upholstery, and luxurious interiors, add to the overall cost. The meticulous manufacturing processes and stringent quality control measures also increase the price tag.
Nobody can beat a Mercedes for the quality of its interiors. First, you've got the fully digital display that runs across almost two-thirds of the dashboard, the leather appointments throat, and the thick-rimmed steering wheel. The seating controls are very sharp, the vents are well-appointed, and the trim level is unique.
I invite you to look at some of the latest Mercedes Benz. The common theme is a lot of brushed aluminum on the controls. Look at the door panel specifically for the power seat controls. You'll also find it all over the console. Console controls are done with brushed aluminum.
As you move up the ranges, you'll find more leather and contrast stitching, which is beautiful. Also, the general design theme is high quality, not only straight and generic. It's well-sculpted and very pleasing to the eyes. So, Mercedes is moving a lot to electronic displays, and some of its shows are the nicest in the business.
If you look at some of the recent models, look at the new Mercedes S-Class, that's almost a full wrap-around type of display—lots of electronic digital displays for controls and general visual appeal.
3. Efficiency and Performance
German cars are designed to provide a superior driving experience with powerful engines, responsive handling, and advanced suspension systems. The focus on performance, precision, and driver engagement adds to the overall cost of the vehicles.
German made a lot of improvements overall, from powertrains to rust control to where we're at today. For example, If you can look at the Mercedes GLA, you've got many revised designs on these vehicles. Mercedes hasn't been resting on its laurels. You get great engines. The two-liter turbo, four-cylinder engine is used in many cars, proving quite reliable in the Mercedes world.
Also, they're used in the glass, the C class, and many base models and vehicles. Mercedes has also been stepping it up with six-cylinder engines, as in some E-class or lower-end SE classes. You also get some great V8 engines. The four-liter twin-turbo V8 is shoehorned into a lot of different models.
It's proving to be not only versatile, high performing, and efficient, but it's also becoming viral. Why do you think the latest Aston Martin offering uses a similar engine to Mercedes? Because they're proving to be very powerful and a great drive train. Overall, Mercedes has been doing a lot of great learning, whereas many brands are staying status quo.
4. Design innovation
German car manufacturers invest significant resources in research and development to develop new technologies, safety features, and fuel-efficient engines. These costs are factored into the price of the vehicles. The next reason German cars are one of the best luxury brands is based on style and design innovation. Many high-quality parts are used on most models' exterior LED headlights. Also, the convertible systems are fully automated and easy to use.
German has so many different grille designs, which they've integrated with many. So, it looks very sharp, and it pops at night. You get light shining and reflecting on you, which looks great.
Diversity, horizontal-vertical grilles help distinguish and set the vehicles apart so you can feel unique. Mercedes is doing design themes with their SUVs that look slightly different. G Wagon is a bit different and separates itself from the rest of the industry.
5. Demographic
Germany appreciates all the different demographics and is trying to provide vehicles everyone can afford. So they design for every demographic and every taste and budget level. You get AMG models with lots of different versions. They start in the high $30,000 range for the US in US dollars. So they're affordable for many people and can be versatile.
You can also get different engine configurations, E406 cylinder, and AMG versions with twin-turbo V8 in the E 63 SE. There are many opportunities in the E class, and vehicles start in the $60,000 and change range to get into a base model E class beautiful car.
The marvelous new S-Class starts at around $110,000. It's up to a significant amount from the last generation, but it has a lot of new technology and great interior design. So the S-Class is the pinnacle of their luxury sedan lineup.
6. Build quality and Image
Aluminum and steel are used to build German vehicles, making them top-notch. They will protect you even in harsh conditions. The paint quality, materials, leather, powertrain, and everything inside the cars are expensive and of the best quality.
German car brands such as BMW, Mercedes-Benz, and Audi have cultivated a strong brand reputation associated with luxury, prestige, and engineering excellence. This reputation and Image allow these brands to command higher prices.
7. Taxes and Import Costs
For a regular car, you have to pay somewhere around 100%. For supercars, you have to pay 200% extra! In India, 60% of the parts are imported from the country. So, Indian have to pay taxes for that. All these aspects add up and make the car expensive.
Suppose you purchase a German car in a country that is not manufactured. In that case, import costs, including shipping, taxes, and import duties, can significantly increase the price of the vehicle. If you're shopping for a new luxury car, check out a new Mercedes.
---
Read more about cars:
10 Factors Why Are Luxury Cars So Unreliable
Why Are Supercars So Expensive?
10 Reasons Why German Cars Unreliable
Why Are G Wagons So Expensive In Mercedes?
Why Do Not Race Cars Have Airbags?
Why Is Toyota So Popular In Car Industry?
Why Are Japanese Cars So Reliable?
---
References:
Sachs, Wolfgang. "The Motorised Volksgemeinschaft (1933-1945)". For Love of the Automobile: Looking Back Into the History of Our Desires.
Heather Stewart. "A new idea steals across Europe – should Greece's debt be forgiven?".
Norbye, Jan. The Complete History of the German Car.
Eckermann, Erik. World History of the Automobile. Society of Automotive Engineers.