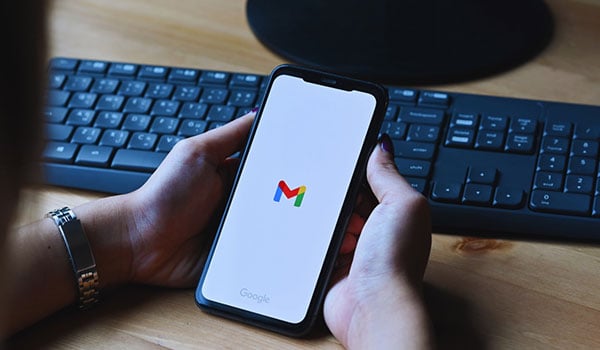 Gmail phone verification is a feature used by Google to enhance the security of its users' accounts. This feature, which can be part of the 2-step verification (2SV) or used as an account recovery method, helps protect against unauthorized access by requiring a verification code to be sent to your phone. Google sometimes temporarily locks you out if there are too many failed attempts in a short period.
There may be various reasons if you're experiencing problems with Gmail phone verification. If you no longer have access to the phone number linked to your account, you must use other account recovery methods, like a backup email or answering security questions. The recovery process can be more challenging if these aren't set up.
How to sign into Gmail without phone verification?
If you're referring to signing into Gmail without phone verification for legitimate purposes and you have the option set up in your account settings, here are the general steps to follow:
1. Alternative Two-Step Verification Methods
Before disabling phone verification, remember that Google uses phone verification (SMS codes) as a two-step verification method for additional account security. You can opt for different methods of two-step verification, but it's not recommended to disable it entirely.
Google Authenticator App: This app generates codes for two-step verification.
Backup Codes: Google can generate a set of backup codes that you can save/print. You can use one of these codes for two-step verification if you don't have your phone.
Security Key: A physical USB device you plug into your computer or a Bluetooth device for mobile that serves as an authentication method.
2. Account Recovery Process
Phone stolen! Can't sign into an account without phone verification! Now, what can You do? Here's what you can do:
Visit the Account Recovery Page: Go to Google's account recovery page: https://accounts.google.com/signin/recovery
Provide Information: Follow the prompts. You'll likely be asked for:
The last password you remember using with this Google Account.
When you created your Google Account (month and year).
Answer security questions.
Any other related details or questions to prove it's your account?
If you provide enough accurate information, Google will let you reset your password. Once you've regained access:
Review your account's security settings.
Set up or update your recovery email and phone number for future reference.
Consider enabling two-factor authentication for added security (but remember to keep backup codes or set a backup method to avoid future lockouts).
Alternative Email: If you've set up an alternative recovery email, Google will give you the option to send a verification code to that email.
3. Changing or Disabling Two-Step Verification Method
Go to Google's Account Page:
Open your web browser and navigate to the Google account settings page.
Sign In:
If you're not already signed in, input your Gmail email and password.
Navigate to Security:
On the left side, click on "Security".
Two-Step Verification:
Under "Signing in to Google", locate "2-Step Verification" and click on it.
From here, you'll need to sign in again for security reasons. Once signed in, you'll see a list of your two-step verification methods.
Change Method:
You can add or remove verification methods from this page. For example, if you only want the Google Authenticator app as your method, you can set it up here and remove the phone verification method.
Turn Off 2-Step Verification:
If you decide that you don't want any form of two-step verification, there's an option at the bottom of the page to turn off 2-step Verification entirely. If you choose this option, you must confirm your decision in the subsequent prompts.
Remember, these steps may vary slightly based on changes to Google's interface or policy updates, so always refer to Google's official support documentation or assistance for the most accurate and up-to-date information.
4. Secure Your Account
Once you regain access, it's time to secure your account!
Change your Password: This is crucial to ensure nobody can access your account.
Update Two-Step Verification Settings: Remove the stolen phone as a method and set up a new method for two-step verification.
Check Account Activity: Review recent activity on your Google account to ensure there haven't been any unauthorized accesses.
Report the Lost Phone: If you haven't already, report the theft to your local police.
Carrier/Service Provider: Inform them about the stolen phone. They can block the phone or assist in some way.
Contact Google Support: If you cannot recover your account using the provided tools, consider contacting Google's support for further assistance.
Google might lock an account for a period if there are too many failed recovery attempts in a short period. In this case, wait for a day and try again. Enable multiple recovery options set up for such situations in the future. Also, check the security settings and update passwords for your accounts.
---
Learn more:
How To Find MDN Number On Android?
How To Set Certain Contacts To Ring On Silent Android?
How To Post On Instagram Without Anyone Seeing?
Why Do My Likes Disappear On TikTok?